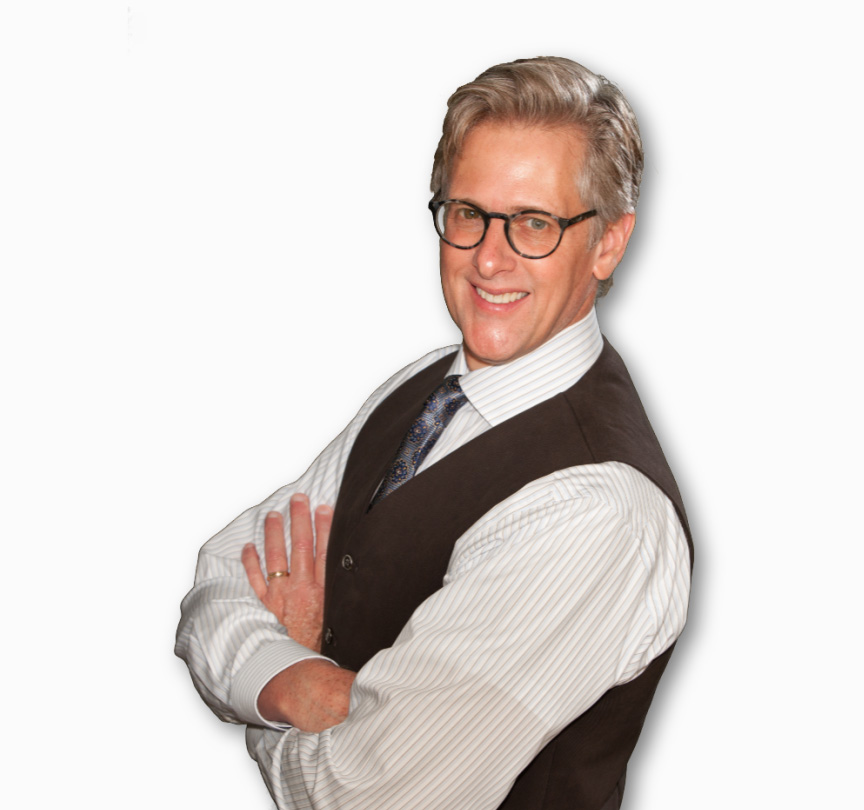 As a place of beginning, let's start with public real estate websites in general. There is no denying that this is where the general population begins their search for homes to buy, and when they begin to think about selling their home. But, a word of caution! Public sites can be like the wild west; they are frequently unregulated, similar to Craigslist. They may host, or allow to host, old information, misinformation or intentionally misleading information as if it's fact, and that information goes unchecked and unverified. So, take the info at face value and use the information only as a place of beginning, not as the absolute truth.
That walks us up to the most popular public real estate website, Zillow. I believe that part of Zillow's core popularity is, simply, its "Zestimate." I've talked with a great number of individuals who believe it to be absolute. I have to admit, I occasionally look at the Zestimate as well but not for reasons you might think. The more you read, the more you'll understand my perspective. But I do recognize that this is statistically where many, in fact, most people start when they think about selling their home. So, let's start there.

The following is from Zillow's website:
"To calculate a Zestimate, Zillow uses a sophisticated and proprietary algorithm that incorporates data from county and tax assessor records and direct feeds from hundreds of multiple listing services and brokerages. The Zestimate also incorporates a home's facts and features, which
homeowners have the ability to update."
Lets unpack that. "Sophisticated and proprietary algorithm."

Let's first define algorithm. Merriam-Webster Dictionary defines it as:
"A procedure for solving a mathematical problem (as of finding the greatest common divisor) in a finite number of steps that frequently involves repetition of an operation."

In other words, Zillow wrote a program to do all of the heavy lifting so that they didn't have to calculate the value of every home.

Have you ever heard the saying, "If you find a person's or organization's greatest strength, you typically also find their/its greatest weakness."
Let's filter that saying through Zillow's Zestimate. An algorithm was developed so that some individual doesn't have to sit and calculate each and every property by hand. Greatest strength. Zillow likely put an entire department of individuals on the task of writing a computer program to determine the value of homes. One program, every home. That means that your home's value was born on Zillow out of the mathematical equation, not out of critical thinking and market knowledge. Did someone from Zillow show up at your door to see those new countertops that you put in the kitchen so that they could mathematically factor that into your personal Zesimate? That question is rhetorical; I know the answer. Greatest weakness. Just to know that an entire group of people, people you have never met, are working diligently on binary code to establish the value of your greatest asset is heart-warming, isn't it?
Additionally, according to Zillow's explanation of its "Zestimate," their algorithm "incorporates data from county and tax assessor records..."
I have served for several years, and currently still do, on the Williamson County Board of Equalization. (I know. I didn't know what that was either until one our our Brentwood City Commissioners suggested that I apply for the volunteer position) If you want to contest your tax appraisal, you would go before your County Board of Equalization. If you live in Williamson County and choose to do so, I'll see you there! This board serves under the County Tax Assessor's Office. I have heard county officials, on a number of occasions, say that their tax assessment is typically very conservative. They want to make sure that they collect every property tax dollar possible, however, they also want to ensure that the county is not gouging home-owners. That said, in most cases, tax assessments are typically below market value*. The county wants it that way. Yet, Zillow writes their algorithm to include your tax appraisal as one of their sources for your home's value. Seem fair to you, yet?
*MARKET VALUE: what the general population is willing to pay for a property, where it sits, at this particular time in history.
The last point that I want to make about Zillow's algorithm, I take from the last line of their description in my open sentence: "The
Zestimate also incorporates a home's facts and features, which homeowners have the ability to update." Oh! You haven't gone in to update your upgrades in Zillow? Then, how does it know to include that $30,000 master bathroom upgrade in your "Zestimate?" Yet, your home's value is being set with or without your input. Additionally, on more than one occasion I have taken clients to visit a home that was For Sale by Owner, FSBO. I'm not saying that everyone does this, but I have seen where intentionally misleading information got us to the home, but let us down when we realized the information was less than truthful. No one from Zillow had called to verify the information.
Lastly, you just put $45,000 into new windows, last year you dug up and updated all of your landscaping and added a sprinkler system to the tune of $28,000, you also paid for a modest upgrade to your kitchen by painting the cabinets, removing the granite transformations counter tops and installed quartz counters, replaced the back splash with a luxurious marble tile, replaced all of the appliances, upgrading one of the ovens to one of those new devices that serves as an oven, microwave and convection oven, and removed the 1990s light fixtures and replaced with canned and pendant lighting. You also converted your electric stove to a gas cook top. In fact, while your home was built in 1990, you have seen your way through several upgrades in the 18 years that you've owned your home.
All the while, the original owners next door loved the decor when they moved in, and still love it today. And while your home was completed in 1990 within months of your neighbors, and your square footage, number of bedrooms/baths is similar, cozy as it may be, do you want your home compared to your neighbors when it comes to real market value? Any reasonable person would say, "No, that's not fair to put them on equal footing."
Yet, that's precisely what Zillow does in their Zestimate.
You heard me say earlier that I occasionally I do go to look at a Zestmate on a home. That is typically because I have completed my research and, just before I go to visit with you about listing your home, I want to see what I'm going to be up against, because I know you're going to ask me about it! And that's okay. I just know that it's a bridge that I'm going to have to cross. But 99 percent of the time, once my clients see how I come up with your true market value, the validity of the Zestimate quickly fades.
You've probably deciphered by now that I put absolutely no stock in a "Zestimate." And nor should you.

So, now that we've talked about how the "Zestimate" does not reflect true market value, let's talk about how a knowledgeable agent establishes your home's value:
COMPARABLES
All agents start here. Hopefully, they don't stop here. Simply put, a comparable is looking at recent sales (different agents have varying opinions about what constitutes a recent sale) to determine what your home is likely to sell for in today's market. But that is truly over-simplifying the process.
NOTE: While some agents talk about price-per-square-foot, I am one of those agents who preach against it as a true measurement for your home's value. After all, if you subscribe to price-per-square-foot as the only measuring stick, you may as well take Zillow's Zestmate and call it a day. So, you will rarely, if ever, hear me talk about price-per-square foot.
However, if your 2-story home has 3,400 square ft, 4 beds, 3.5 baths and a 2-car garage, I'm not going to compare it to another home in your neighborhood that has 5,200 square feet, 5 bedrooms, 5.5 baths, 3-car garage, 2 and 1/2 story, or one that has 2,800 square feet, 3 beds, 3 baths on one floor. That's like comparing apples to Kiwi to passion fruit.
Personally, depending on how much I know the market has appreciated over the last, let's say, 6 months, I may only go back 3 months to search for SOLD comps. Why would you go back any further if you know that the market has appreciated significantly in the last 6 months? If I am able to find similar floor plans, square footage, number of bedrooms, on cul-de-sacs, with similar upgrades from the last 3 months, then I have reached first base and I start doing a deep dive into those SOLD listings.
UPDATES/UPGRADES
Next, I study the photos, if available, from the comparables that I've found. I especially look at the aspects of a home that give a home its greatest value--kitchens and master bath upgrades, open floor plan. Then, I look at the aspects of a home that give it its "pride factor." These will be curb-appeal (people want to have pride in having the nicest-looking home on the street) how high-end the floorings are in a home, such as solid wood flooring as opposed to laminate flooring, carpet in high-traffic areas, existence of linoleum, etc. I consider whether your lot is wooded, or if the back yard is an entertaining haven or just a patio slab. Without giving away all of my secrets, I assign a market value to each one of those items. This is mostly gut feeling as to what I believe the market will pay for each one of these upgrades, or whether buyers will want a discount for their absence.
PROXIMITY TO SCHOOLS/SHOPPING/EMPLOYMENT OPPORTUNITIES
Next, I put my real knowledge to work in my base area. For example, my wife and I live, work, play and pray in the central area of our city, Brentwood. In fact, because we have bought four homes in Brentwood, or because I have shown many, many clients homes over the years in Brentwood, or because I have served on the Brentwood Planning Commission for five years, the Brentwood Tree Board for four years, on various other Brentwood City boards, there's probably not a street in Brentwood that I haven't driven at least three times! That said, my knowledge of Brentwood is extensive. So, I know that the area around Maryland Farms, one of the only two concentrated commercial districts in Brentwood (Brentwood is known more as a residential community) I know that the area around Maryland Farms is premium to executives coming to take jobs in Maryland Farms. Within walking distance of Maryland Farms, are two Brentwood Parks, two of Brentwood's fine schools, Brentwood High and Brentwood Middle, and one of the finest private schools, Brentwood Academy. That said, the neighborhoods around Maryland Farms are, well, let's just say, home-owners may just about name their price.
Because of every aspect that I mentioned above, I coined the phrase several years ago, "The Magic Square" to refer to the area around Maryland Farms. I encourage you to give it a read...after you finish THIS blog:
Having market knowledge like that is where the real value of an agent shines! It is also how your get the most out of your listing, when an agent with that type of knowledge lists your home.
ABSORPTION RATE
One of the last elements that I consider is absorption rate. An absorption rate is often a good instrument to evaluate the rate at which available homes are sold in a specific market during a given period of time. An absorption rate is calculated by dividing the average number of sales per month by the total number of available homes. Absorption rates of 20 or higher, means that homes are selling quickly and the market favors sellers. Lower absorption rates mean that homes are not selling quickly and supply is much greater than demand, favoring buyers. This is a very necessary step in establishing true market value, AND how long it will likely take to sell it.
MARKET KNOWLEDGE/GUT FEELING
The very last variable that I apply is a personal one. Because there are few areas of Williamson county that I don't know very, very well, I am able to apply this personal gut feeling to round off my analysis. As in my example above regarding "The Magic Square," these neighborhoods, that are walking distance to Brentwood's schools, are premium. Young families clamor to get get into this neighborhood for that very reason. After all, how many kids can walk to school these days? And, homes in many of the neighborhoods around Maryland Farms don't come on the market often. So, proximity to schools, and demand, with very little supply, will almost always demand a higher sales price.
The bottom line is, are you going to put your confidence in an algorithm that was written by a department of wiz kids to apply to all home equally, or, are you going to put your confidence in a local agent, one who knows some of your neighbors, has likely driven your street at least 3 times, has extensive understanding of zoning and planning in your city, studies the school statistics and knows that there is an influx of people from a particular state who are moving to Nashville, and why, they understand the inner workings of the local government, well enough to know city and county officials, personally,.. I believe you get my point.
While no agent has a crystal ball, a qualified, local agent will have the local, gut instincts to appropriately list and sell your home, unlike the Zillow employee who responds to your inquiry of your home's value, for a cash offer. I believe you will make the same decision that most do, to work with and trust a local agent, one with a 615 area code. They have a vested interest in ensuring that your interest is their interest. After all, a great agent knows that you will likely run into them at the grocery story, church or local restaurant, and will want to stop and catch up with everything that is going on in your life. Try having that conversation with an algorithm!
Meritant Real Estate serves all of Middle Tennessee but our forte
is Williamson County. We work hard to earn our name, Meritant, which
simply means, worthy.
John Magyar, Principal Broker, REALTOR®, RENE, SRS, MRP, SRES
Meritant Real Estate
5115 Maryland Way, Suite 195
Brentwood, TN 37027
(615) 333-8999 Office
(615) 482-8999 Personal Mobile
john@meritant.com