Landmark of Brentwood, commonly known simply as "Landmark", is perhaps best described by Tennessean editor, Nancy Mueller, October 7, 2014, "an anomalous cluster home development that defies the town's well-known low-density standards." She continues to say that it is popular because there is nothing else like it. I agree! However, if Brentwood Planning Department were to allow this type of neighborhood to be built again today--and that will most assuredly never happen--it's unlikely that would have the exact same result. Why? Because of the location of Landmark of Brentwood.
READ THE FULL ARTICLE: http://www.tennessean.com/story/news/local/william...
Incidentally, my wife and I were under contract and ultimately bought one of the homes highlighted in this article. I believe it's notable that, of 72 homes in this neighborhood, 5 are owned by realtors, who know this market, and more specifically this neighborhood, and know the value of what it offers.
WHAT RESIDENTS SAY:
"Love, love, love the location! We have 3 grocery stores within 3 miles. At this point in our lives, we're looking for good community. Even though we live closer together [than in other Brentwood neighborhoods] we have privacy and still have that sense of good community. It's a very friendly neighborhood!"

Dave and Nancy / Residents since 2014
"It was a neighborhood you could walk in easily or allow your children to walk freely. Living closer to your neighbors allowed you to feel safe, like a community should be."
Bert / Resident since 2000 but selling 1/2017 and reflecting on what he will miss about Landmark.
"I do love our neighborhood! We know each other and so it makes me feel comfortable and safe."
Sherri / Resident since 2000
"We have lived in Landmark for 30 years and have enjoyed the entire time! This is a very friendly neighborhood and offers many social activities that allow for residents to get to know their neighbors while having a good time. We also enjoy the close proximity to grocery stores, churches, restaurants and other commercial businesses."
Janice and Keith L. / Residents since 1986
As for me, the author, I have said to many that Landmark is a very social neighborhood! My wife and I know far more of our neighbors on a first-name basis than any other neighborhood we have lived in within Brentwood, because of the social aspect of Landmark.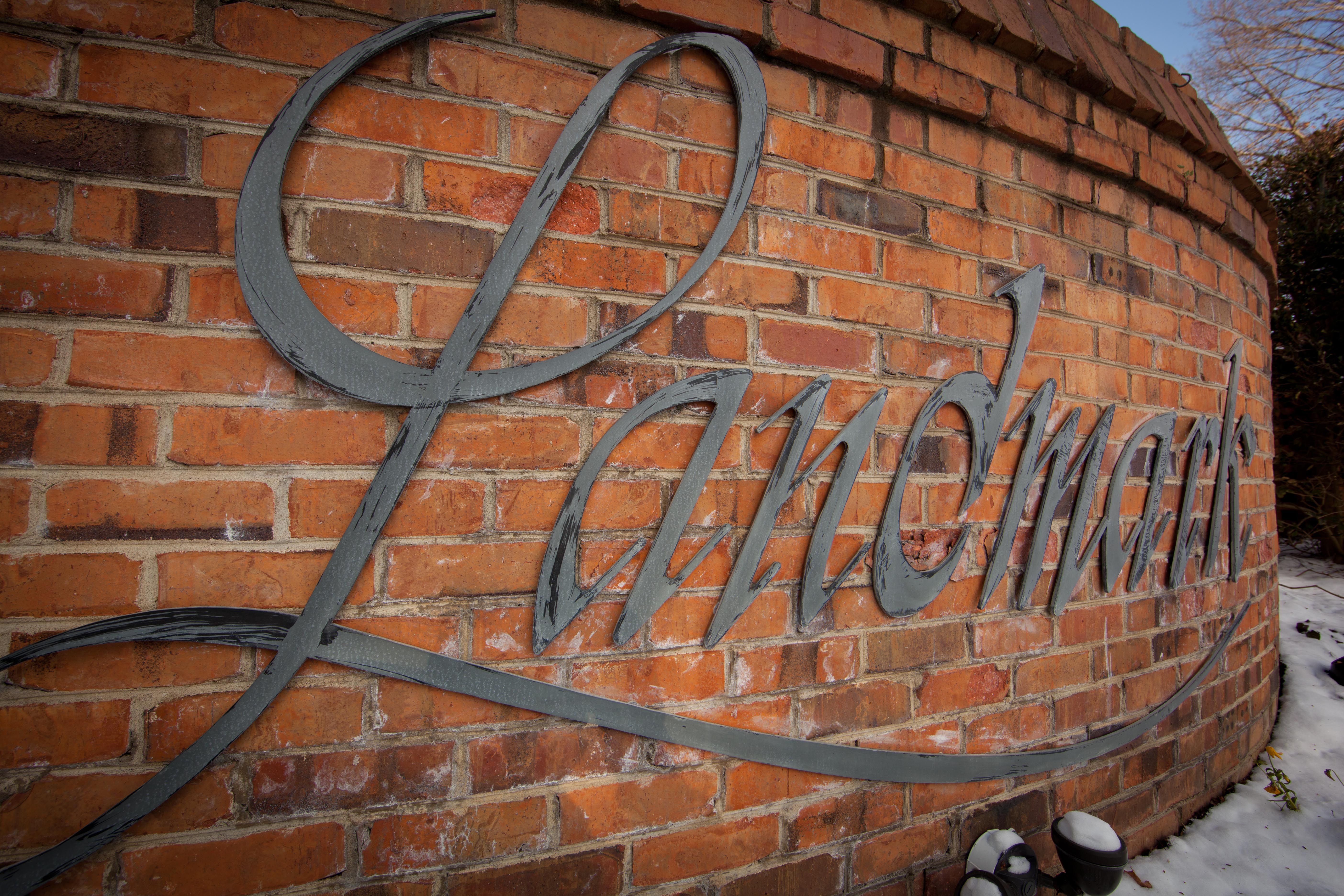 NEIGHBORHOOD STATS AND NOTES:
Number of Homes: 72
When Developed: Early 80s
Developer: Ken Stanfill
Neighborhood Amenities: ungated, walled community
HOA Annual Dues: $600 (as of 1/1/20 when this was written)
Notable Highlight: very social neighborhood; boasts monthly get-togethers; closest to Brentwood business district of Maryland Farms
Very active HOA: Leasing is not allowed in Landmark, except after living in the home for 3-plus years.
Small lots, generally .25 acres, many with little or no lawn
Walking distance to Brentwood Academy
Walking distance to many office buildings in Maryland Farms
Less than 1 mile to YMCA
Price Range: (2020) $580,000-$850,000
Home Sizes: Varied, from 2,400 to 5,000 but generally around 2,800-3,300 sq ft.
School Zone: (2020) Scales Elementary (1.9 miles), Brentwood Middle, Brentwood High (both 1.4 miles)
Private School: Brentwood Academy (throw a baseball from here and hit it)
Closest City Park: Granny White Park, about 1 mile
LOCATION: Corner of Granny White and Maryland Way, bordering the north edge of Brentwood Academy, just south of Old Hickory. Also, it is just outside of the west end of Maryland Farms, the business district in Bentwood.
HISTORY OF LANDMARK OF BENTWOOD:
Ken Stanfill has been one of the most prolific developers in this central Brentwood area. He, and partners, have been responsible for many of the most popular neighborhoods in this area, Meadow Lake, Fountainhead, River Oaks and Landmark, to mention a few.
After developing River Oaks, Stanfill set his sites on the 20-acre tract at the corner of Granny White and Maryland Way. His first pitch to city commissioners was to build apartments. (Once you know and understand the history of Brentwood today, the word, "apartments" will make you bristle) Fortunately, the city turned him down. Undeterred, he returned for a plan to build condos or cluster homes on the 20 acres. Given that Brentwood had already developed the building code of 1 house/acre, this was also turned town. So, Stanfill took his case to the US District Court and filed a lawsuit against Bentwood. It took a judge getting lawyers in one room to determine that it was fair for Mr. Stanfill to build cluster homes. Stanfill later said that Landmark was one of his most successful developments.
Today, it is popular with empty-nesters for the smaller lots. Surrounded by neighborhoods with large homes on large lots, there is quite literally no place for empty nesters to down-size to, in a home that is only slightly smaller than what we raised our families in, and still stay in the area.
Meritant Real Estate serves all of Middle Tennessee but our forte is Williamson County. We work hard to earn our name, Meritant, which simply means, worthy.
John Magyar, Principal Broker, REALTOR®, RENE, SRS, MRP, SRES
Meritant Real Estate
5115 Maryland Way, Suite 195
Brentwood, TN 37027
(615) 333-8999 Office
(615) 482-8999 Personal Mobile
john@meritant.com